Your Parking Lot Is Our Priority!
Commercial Sealcoating Services
When you run a commercial enterprise, your parking lot is a gateway for attracting customers. It's critical to keep it in good shape. At Magic Seal LLC, we've got the upkeep covered! Offering commercial sealcoating, paving, catch basins, striping and more! We serve customers across Monroe County and Rochester, NY, with pride.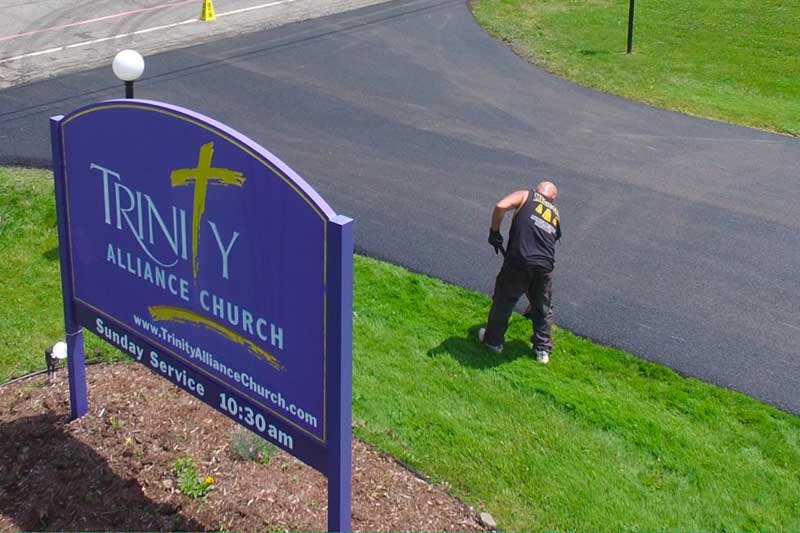 Asphalt crack repair is an important part of any asphalt maintenance plan, especially in the best conditions. With all those factors working against you and nature's elements constantly changing, it's no wonder that cracks will form over time. We use our experience to help keep these repairs from spreading by using fresh techniques (like sealant coats and ultrasonic waves) for sealing small gaps. Cracks in asphalt are a persistent problem — luckily, we know how to handle it!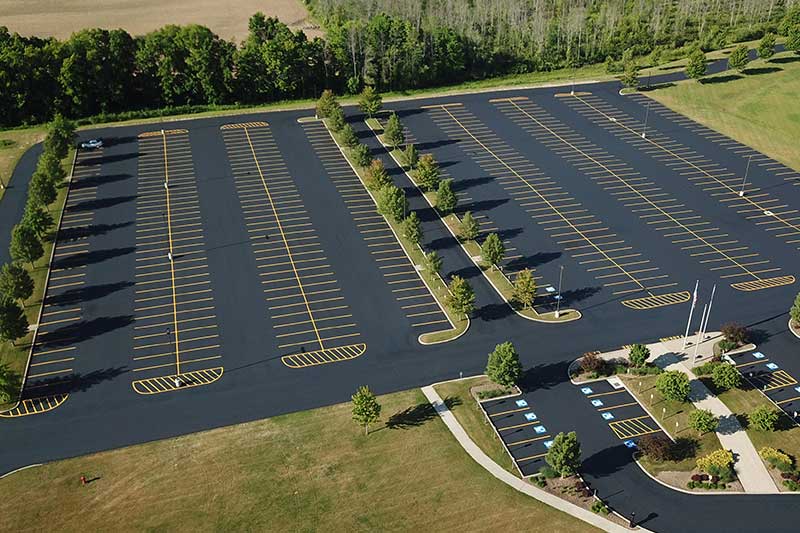 Commercial Asphalt Sealcoating
For the past 25 years, the Magic Seal LLC team has been providing quality asphalt sealing service in the Greater Rochester Area. We are committed to extending your parking lot life with commercial grade sealcoating that's cost-effective and will give you peace of mind knowing it was done right!
Commercial sealcoating is a great way to protect your facility's pavement from the wear and tear that can happen with time. Asphalt begins deteriorating due water infiltration, long-term exposure to UV rays in heavy traffic or other factors. We strive to create an effective barrier against any damage!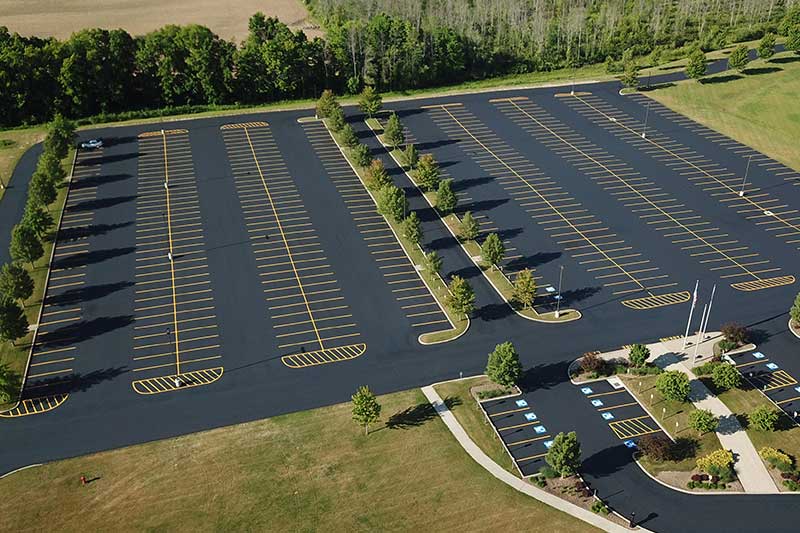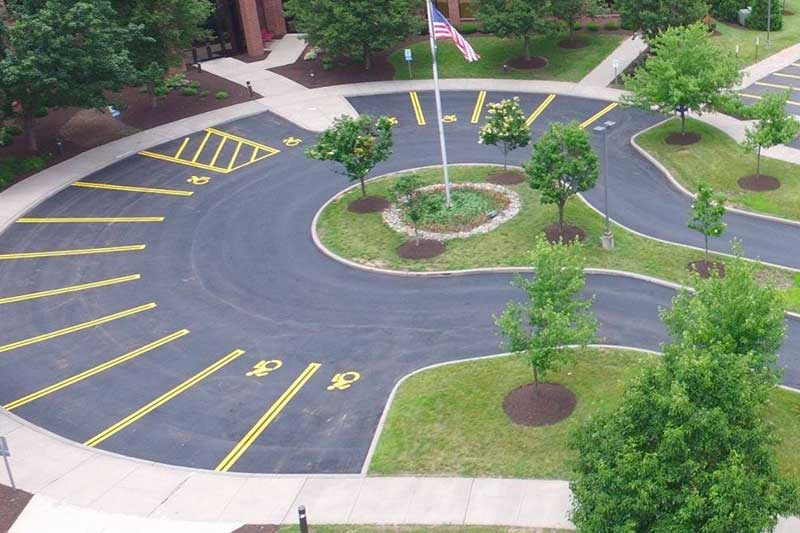 Parking Lot Striping & Pavement Marking
No parking lot is complete without bright, reflective stripes to make visibility optimal. The best way to keep drivers and pedestrians safe is to be mindful with directional markings that point toward the entrance or exit in case there's an emergency situation nearby! Cars need a great deal of illumination. We also offer LEDs, which reduce congestion and hinder driver confusion.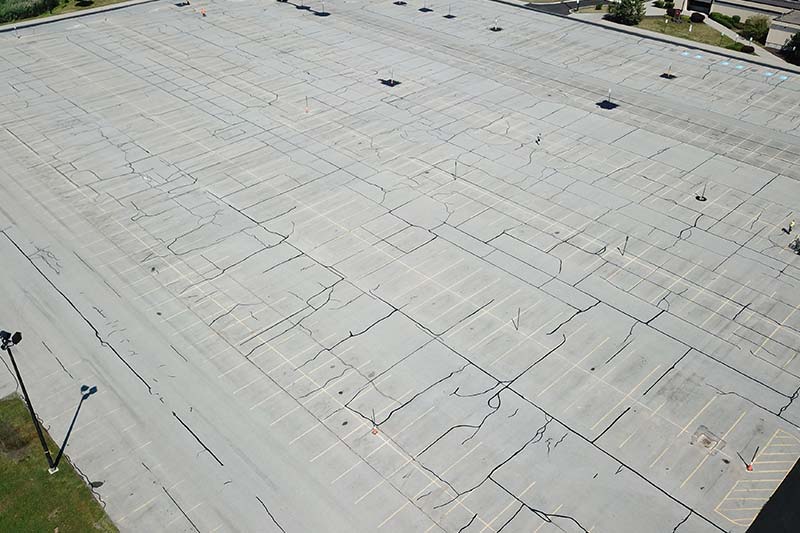 Concrete and Catch Basins
Contrary to popular belief, concrete and cement are not the same thing; cement is actually just a component of concrete. Concrete is made up of three basic components: water, aggregate (rock, sand, or gravel) and Portland cement. Cement, usually in powder form, acts as a binding agent when mixed with water and aggregates. This combination, or concrete mix, will be poured and hardened into the durable material with which we are all familiar.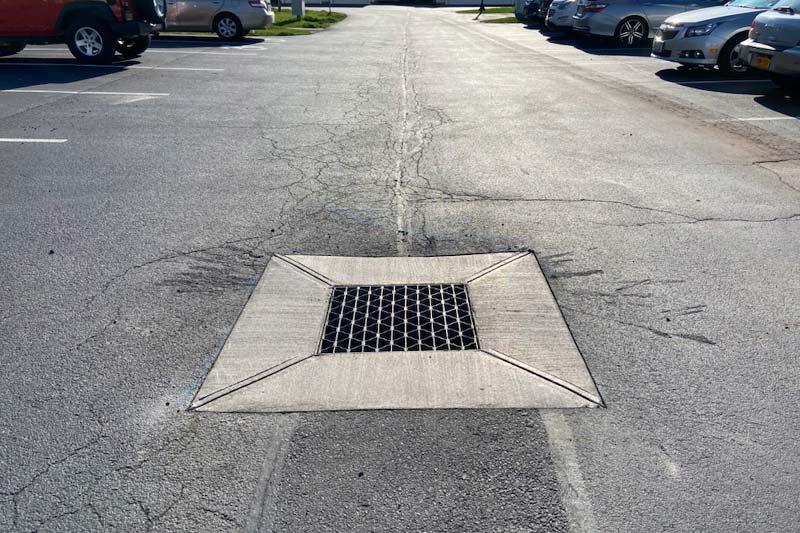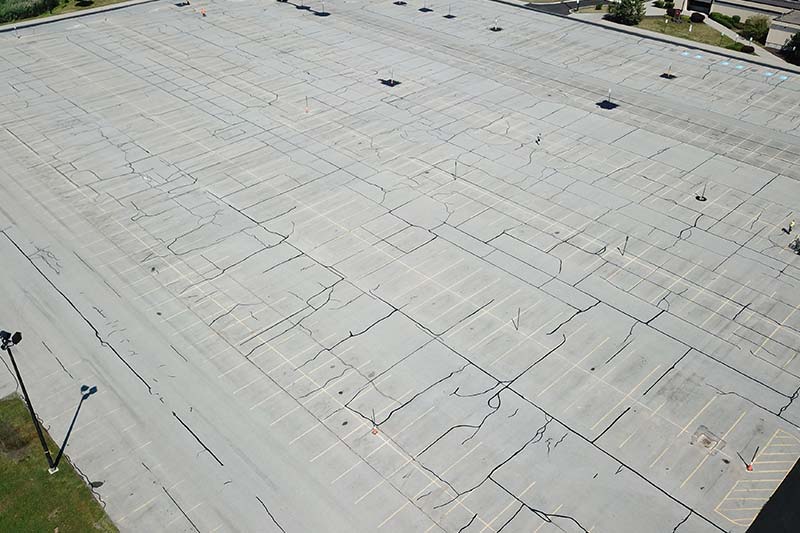 Magic Seal's asphalt crack repair crew cleans damaged pavement with industrial wire brooms and compressed air. After the crack is free of debris, it is filled with Jennite asphalt emulsion that fills and smooths out the damaged area and prevents the crack from spreading. Following up the injection process with seal coat will strengthen the asphalt even more and stave off future damage.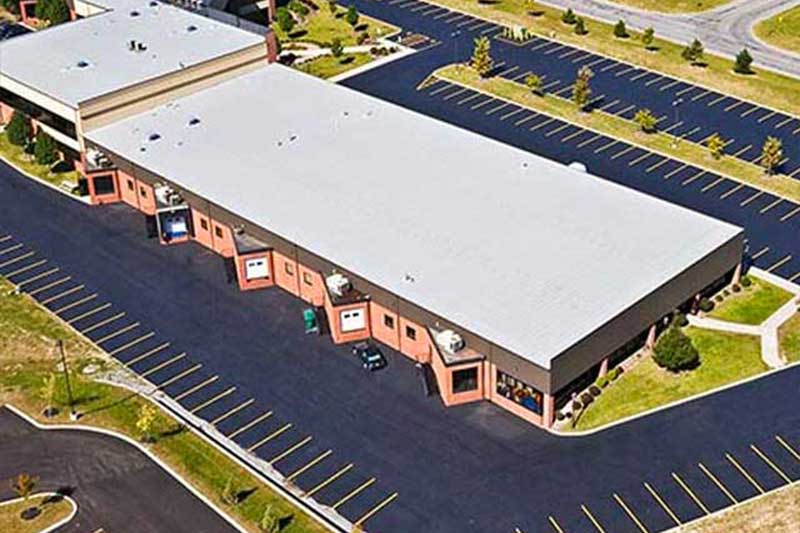 If you're looking for a company that can provide expert paving services, you've come to the right place. At Magic Seal, we specialize in commercial paving and have a long history of helping businesses improve their parking lots. We understand the importance of having a well-maintained parking lot and are dedicated to providing our customers with the best possible service.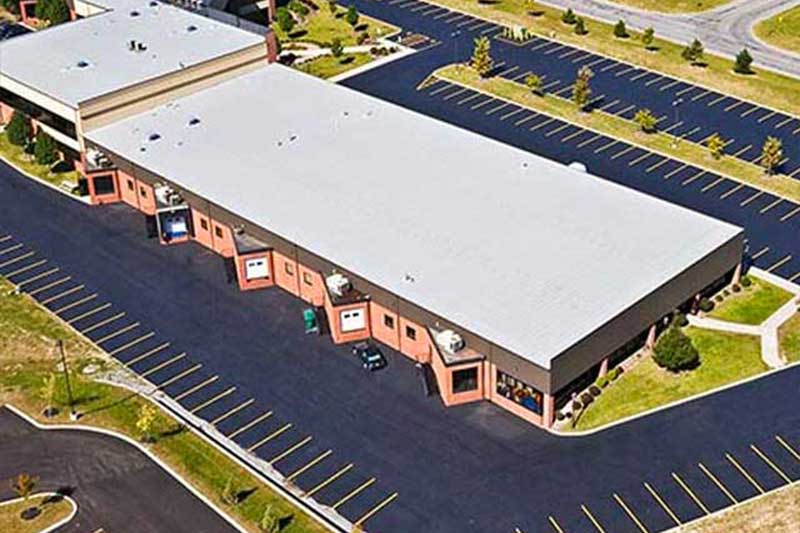 We Use the Best Materials for the Best Results
Jennite Asphalt Emulsion
ADVANCED FORMULA
Extremely durable due to its polymer fortified resin and fiber reinforced, high solids formula.
PREVENTS OXIDATION
Protects against the drying action of the sun. Reduces raveling, cracking, and deterioration.
COMPATIBILITY
Made from an asphalt resin binder which is more compatible with new asphalt pavement. Does not promote hairline cracking.
LUSTROUS BLACK FINISH
Restores a clean, new look.
ENVIRONMENTALLY FRIENDLY
Contains no harsh chemicals, no coal tar, no odor, and has low VOCs and PAHs.
Magic Seal LLC offers asphalt repair, sealcoating, driveway repair, parking lot striping, & more.
Call us or send us a message to get a quote!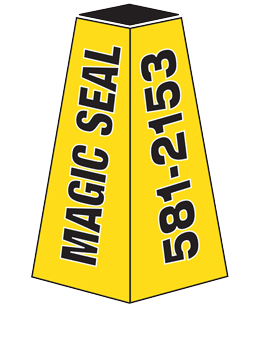 Business Hours
Monday — Friday
8:30 AM to 12:00 PM
Saturday — Sunday
Closed